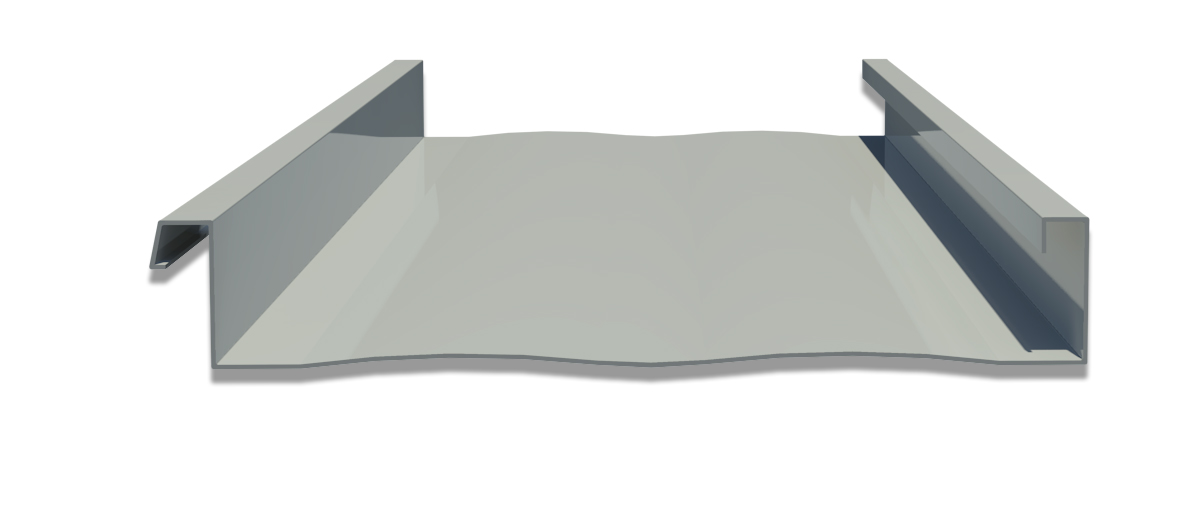 Standing Seam Roof Batten Lok
Coverage Width – 12", 16"
Minimum Slope – ½;12
Panel Attachment – Concealed
Fastening System: Low, High (fixed or floating), Utility (no insulation clearance)
Gauges – 24 (standard); 22 (0ptional)
Finishes – Smooth or Embossed, with Striations or Striations and Pencil Ribs
Coatings – Galvalume Plus, Signature 200, SIgnature 300, Signature 300 Metallic
Get A Quote
Product Description
Standing Seam Roof Batten Lok is a versatile metal roof system. It is capable of transitioning from roof to fascia. They can be installed directly over purlins or bar joists. Like many of our metal roof systems this system sports a Concealed Fastening System.  It is also a high strength structural standing seam roof . They come with a 2″ inch tall vertical seam. Unfortunately this roof system doesn't easily accommodate insulation, but it's versatility make it a great choice for aesthetic roofing choices. The finishes can be Smoothed or Embossed and the array of color make the Standing Seam Roof Batten Lok a good choice for an aesthetically pleasing roof or canopy. This like, Most of our Standing Seam Roof systems is a durable weather tight roof system.
Contact us at for more information.
We offer a wide variety of panel profiles and colors for our Standing Seam Roof Batten Lok.
Coal Black
Burnished Slate
Rustic Red
Koko Brown
Charcoal Gray
Hawaiian Blue
Light Stone
Polar White
Solar White
Fern Green
Medium Bronze
Snow White
Slate Gray
Almond
Classic Green
Brownstone
Brite Red
Harbor Blue
Bone White
Colonial Red
Pacific Blue
Natural Patina
Midnight Bronze
Everglade
Tundra
Spruce
Hunter Green
Copper Metallic
Silver Metallic