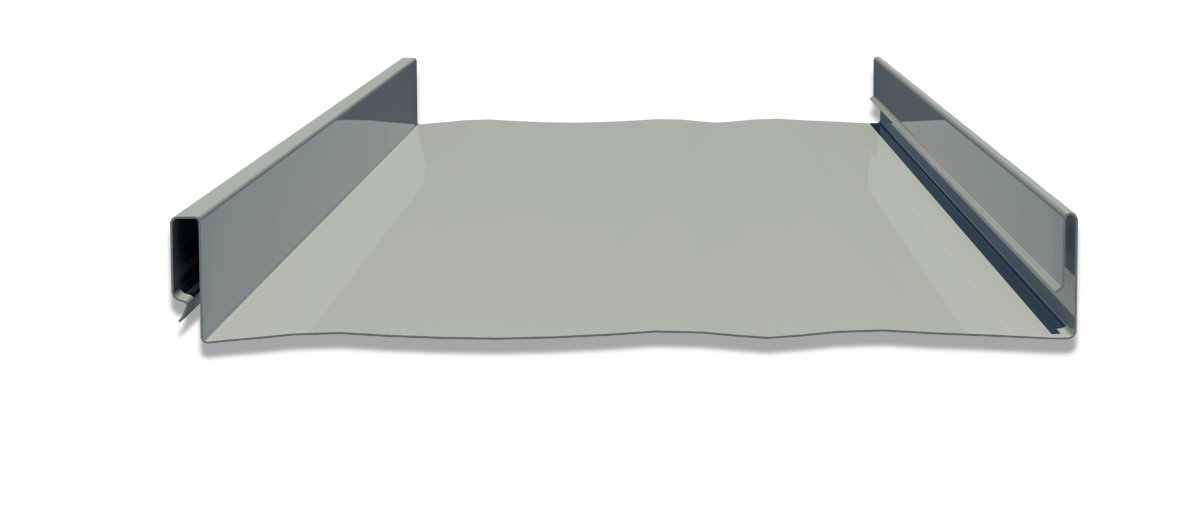 Standing Seam Roof Lok Seam
Coverage Width – 12", 16", 18"
Minimum Slope – 3:12
Panel Attachment – Concealed – Fastening System, Standard and UL90 Clipds
Gauge – 24 (standard); 22 (12",16",18"), 26 (12") (optional)
FInishes – Striated (standard; Embossed Striated (optional)
Coatings – Galvalume Plus, Signature 200, Signature 300, Signature 300 Metallic
Get A Quote
Product Description
Standing Seam Roof Lok Seam is a snap-together standing seam roof system. These pannels are an easy install and can be installed over open framing or a solid substructure and are capable of transitioning from roof to fascia, like some of our other Lok roof systems. This metal roof system does not need a substructure for support. It has a 1 3/4″-inch vertical rib and snaps together for quick and uncomplicated installation. It's probably as close to legos as you can get in the construction industry. Although don't let their simplicity fool you these are durable metal components that are strong enough to carry Florida's Approval raiting.  Like many of our metal roofing systems our Standing Seam Roof Lok Seam is a Concealed Fastener System.
Contact us at for more information.
We offer a wide variety of panel profiles and colors for our Standing Seam Roof Lok Seam.
Coal Black
Burnished Slate
Rustic Red
Koko Brown
Charcoal Gray
Hawaiian Blue
Light Stone
Polar White
Solar White
Fern Green
Medium Bronze
Snow White
Slate Gray
Almond
Classic Green
Brownstone
Brite Red
Harbor Blue
Bone White
Colonial Red
Pacific Blue
Natural Patina
Midnight Bronze
Everglade
Tundra
Spruce
Hunter Green
Copper Metallic
Silver Metallic