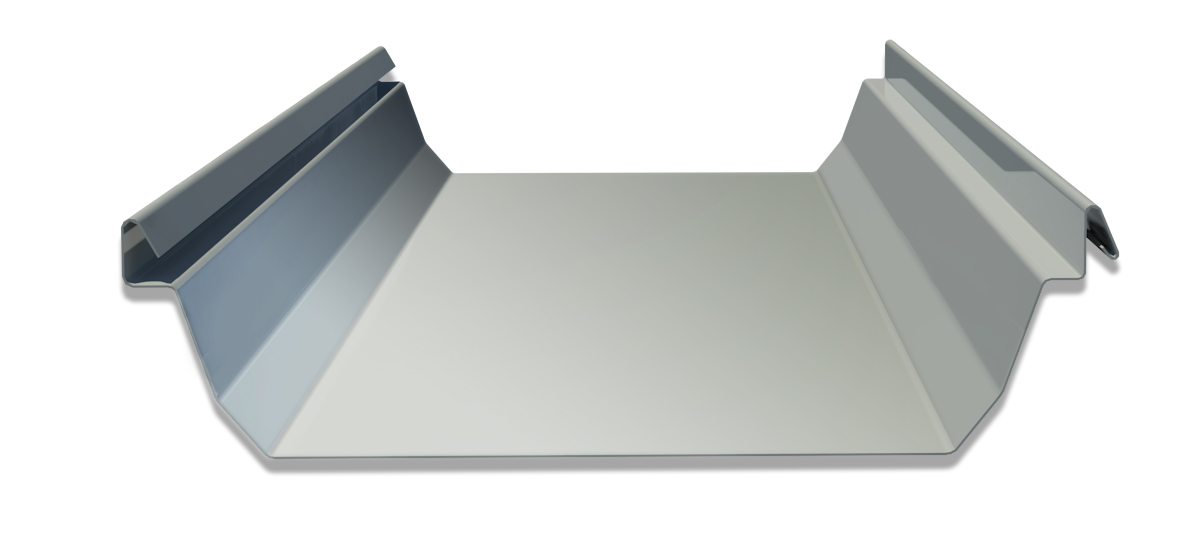 Standing Seam Roof Ultra Deck
Coverage Width – 12", 18", 24"
Minimum Slope – ¼:12
Panel Attachment – Concealed – Fastening System, Low, High, Fixed and Sliding
Gauge – 24 (standard); 22, 26 (optional)
FInishes – Smooth (standard; Embossed  (optional)
Coatings – Galvalume Plus, Signature 200, Signature 300, Signature 300 Metallic
Get A Quote
Product Description
Standing Seam Roof Ultra Deck is ideal for industrial, commercial and architectural roof applications. Like many of our our pannels, this Metal Roof Pannel is designed to stand up to impacts and not have visible evidence of tearing any other opening from the roof-covering layer. This deck requires a slope of 1/4 : 12 and can be erected on various types of construction projects. This panels features a Concealed Fastening System that allows it to fasten and easily attach itself to the structure of the building with out it compromising the general Aesthetic appearance of the structure. This trapezoidal leg standing seam roof system offers room for special insulation. The Standing Seam Roof Ultra Deck also comes with it's own Air Leakage and Water Penetration testing approvals.
Contact us for more information.
We offer a wide variety of panel profiles and colors for our Standing Seam Roof Ultra Deck.
Coal Black
Burnished Slate
Rustic Red
Koko Brown
Charcoal Gray
Hawaiian Blue
Light Stone
Polar White
Solar White
Fern Green
Medium Bronze
Snow White
Slate Gray
Almond
Classic Green
Brownstone
Brite Red
Harbor Blue
Bone White
Colonial Red
Pacific Blue
Natural Patina
Midnight Bronze
Everglade
Tundra
Spruce
Hunter Green
Copper Metallic
Silver Metallic