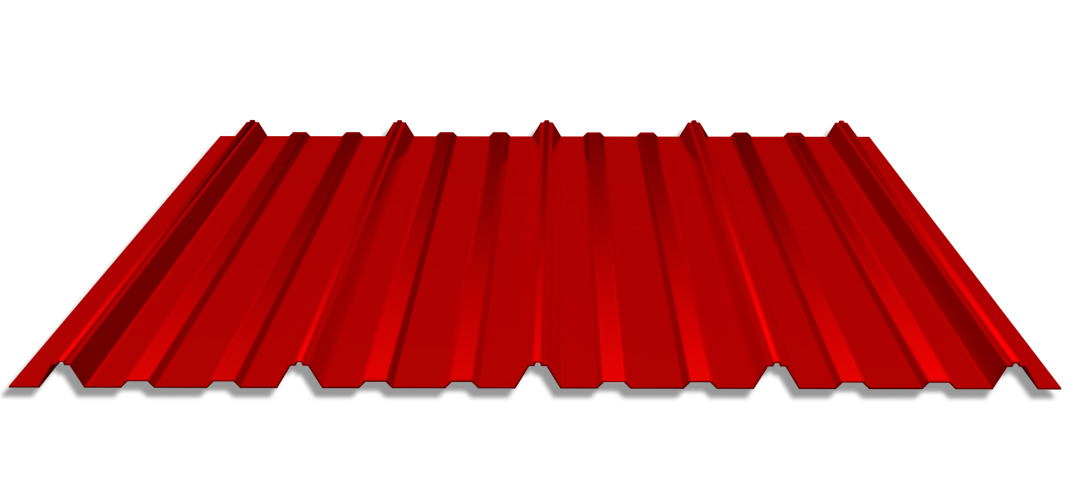 Stormproof Panels
Coverage Width – 36"
Rib Spacing – 9" on center
Rib Height – ¾"
Minimum Slope – 3:12
Panel Attachment – Exposed Fastening System
Gauge – 29 (standard); 26 (optional)
Finishes – Smooth (standard) Embossed (optional)
Coatings – Galvalume Plus Signature 200
Get A Quote
Product Description
Stormproof Panels work well with Drip Stop products, which can save you a good amount of money in labor costs compared to installing and using a fiberglass insulation. Once installed over a solid, waterproofed deck these metal panels can be used as a roof panel. Stormproof Panels are commonly used in agricultural, residential, light commercial, and storage buildings. These metal panels are an exposed fastened system and can be used in both roof and wall applications. The Drip Stop can be applied to the back of the Stormproof Panels during the manufacturing process and can create a medium for trapping moisture in it's specially designed pockets formed within a membrane. They are durable and efficient they have a leg up on standard insulation and vapor barriers. The Drip Stop installed to these metal panels is UL723 approved for flame spread and smoke generation and comes with a 20 year adhesion warranty.
Contact us at for more information.
We offer a wide variety of panel profiles and colors for our Stormproof Panels.
Coal Black
Ivy Green
Burnished Slate
Burgundy
Rustic Red
Koko Brown
Cobalt Blue
Crimson Red
Charcoal Gray
Hawaiian Blue
Buckskin
Desert Sand
Gray
Regal White
Saddle Tan
Light Stone
Ivory
Polar White
Solar White